8 Frequently Asked Questions About Vehicle Financing
Posted Saturday, Sep 30, 2023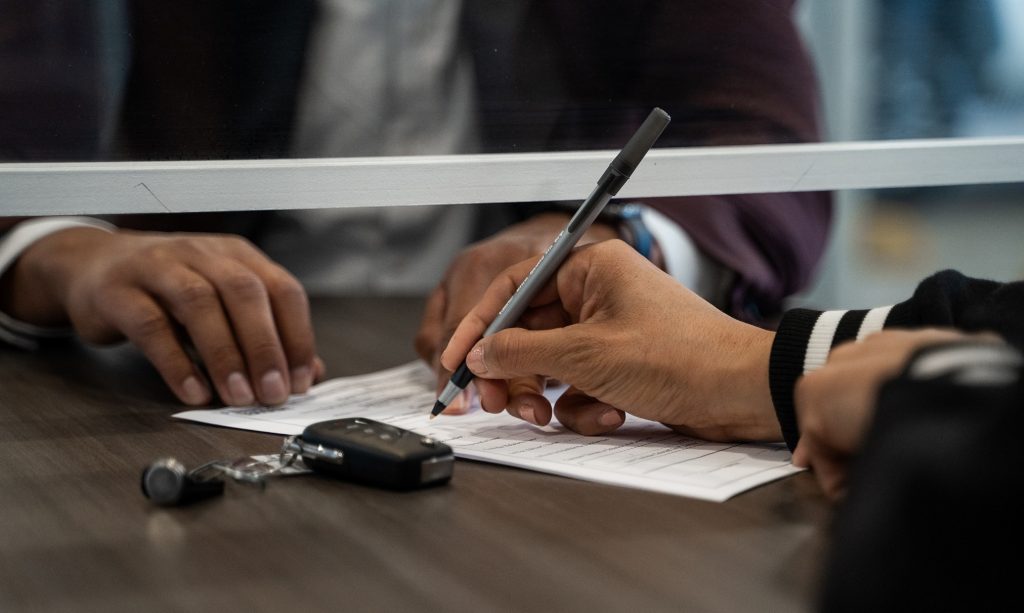 According to Statista reports, the United States sold around 15 million light vehicle units in 2021. Purchasing a vehicle can take time and consists of different stages of the buying process. One such step is financing a vehicle, which can be complicated for those buying a car for the first time.
Before going to a dealership, you must be aware of some questions about financing a vehicle to know what to expect. This includes questions about your application and your finances. Read below to find out more.
Questions About Financing a Vehicle
Below are some common questions about financing a vehicle that you must know about.
1. What is Vehicle Financing?
Vehicle finance involves making monthly payments on a vehicle you wish to own. Auto financing is generally an agreement between the lender and the buyer to spread out the total cost of the vehicle into different installments over a specific period.
Remember that auto financing will involve interest rates, which will be decided at the time of the agreement. Hence, the price of the car you see at the dealership will not be the total price you end up paying.
However, auto financing is an excellent respite for people who do not have large sums to pay the entire cost of the car's lump sum.
2. Who Can Obtain Auto Finance?
While everyone is allowed to apply for auto finance, not everyone can obtain it. Financing a vehicle depends on different factors such as credit score, age, financial and employment status, personal circumstances, and more.
However, Wind Rider Auto Outlet has always aimed to achieve its goal of helping every customer get approval for their auto finance to secure their dream car.
3. Is it Better to Buy or Lease?
One of the essential questions about financing a vehicle is deciding between buying or leasing it. While both sides have their benefits and drawback, auto experts recommend that you buy a vehicle instead.
This is primarily because a vehicle is an investment if bought, whereas leasing it means you do not own it. However, if you are short on money and can not afford a down payment, or if you plan to change the vehicle in a couple of years, leasing it might be better for you.
4. Do I Need a Down Payment?
The requirement for a down payment depends on your credit score. The auto dealer might request a downpayment or offer you a better deal if you had a down payment.
Additionally, it depends on your finances. If you want more money in your bank or prefer to pay less monthly, then a down payment is a good option.
A downpayment can also improve your loan terms. It reduces the amount you need to borrow, thus, decreasing the interest rate on the loan.
5. Will Credit Score Affect Loan Rate?
The credit score affects not only the loan rate but also whether you will get a loan or not. It is essential to check your credit score before you apply for auto financing.
Your bank can run a credit score for you and often do it for free once a year. Additionally, you can also find online services to run a credit score.
A credit score represents your consumer reliability and ability to make timely payments. A good credit score will get you a beet loan rate and improve your chances of getting a loan.
Generally, anything above a score of 690 is considered a good credit score, and the higher, the better. Furthermore, keep in mind that car dealerships use a unique credit score rating called an auto-score where they will look at your history involving vehicle loans.
If you are a graduating student or if it's your first time buying a car, you might not have enough credit history. In that case, a co-signer may be needed to offer better loan terms. Finally, a down payment can significantly improve loan terms and decrease the interest rate.
6. What is APR?
The annual percentage rate (APR) is the interest rate applied to your loan and is the yearly cost of the loan that is paid in addition to the total sum. Hence, the longer you are financing your vehicle, the greater the interest you will have to pay back.
7. How Long To Finance Your Vehicle?
Your financing period depends on the terms you agreed to at the start. However, you must know a few things before starting your auto finance.
For most auto-loans, the interest rate increases as time go by. Hence, to avoid high and increasing interest rates for an extended period, limit the length of how long you will finance your vehicle.
Additionally, you must consider other factors, such as how much equity the vehicle will drop if you change the car after a few years, how much money you are willing to spend, and more.
8. How Much Can You Afford?
One of the essential questions about financing a vehicle is knowing how much you should spend before considering auto finance.
Generally, your monthly car payment should not be more than 20% of your monthly income, including car-related expenses such as insurance, parking, and maintenance. This will help you narrow down your search for vehicles.
Get in Touch with a Dealer
If you plan on financing your vehicle in Woodbridge, Virginia, contact Wind Rider Auto Outlet and find the perfect card for your budget. There are plenty of vehicles to choose from, and it will only take ten minutes to get credit approval. You can check out our reviews at Better Business Bureau.
Call us today at (703) 490-3003 or text us at (703) 347-2609. Alternatively, you can apply to get pre-qualified online.